Here's a quick reference on how to properly submit photos to our awesome photo gallery :).
In case you have a set of photos (from one show for example), here's what you gotta do :
In the site's top menu, go to PHOTOS / My Photos :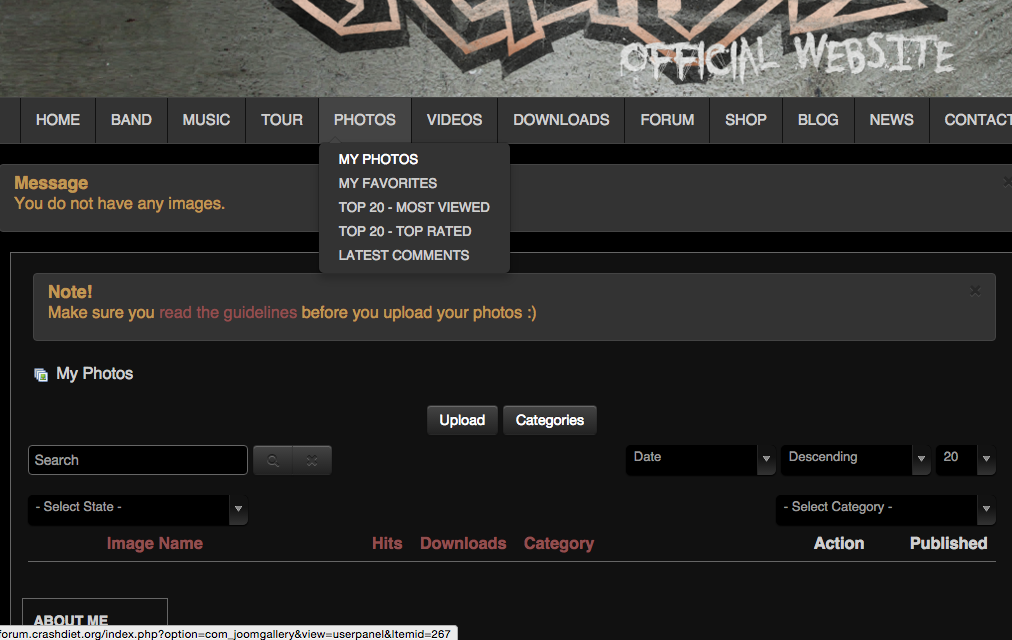 To keep things organized, we would appreciate if you created a new category for your set of photos.
So, go ahead and click the "Categories" button, and then "New Category".
The next window should look something like this :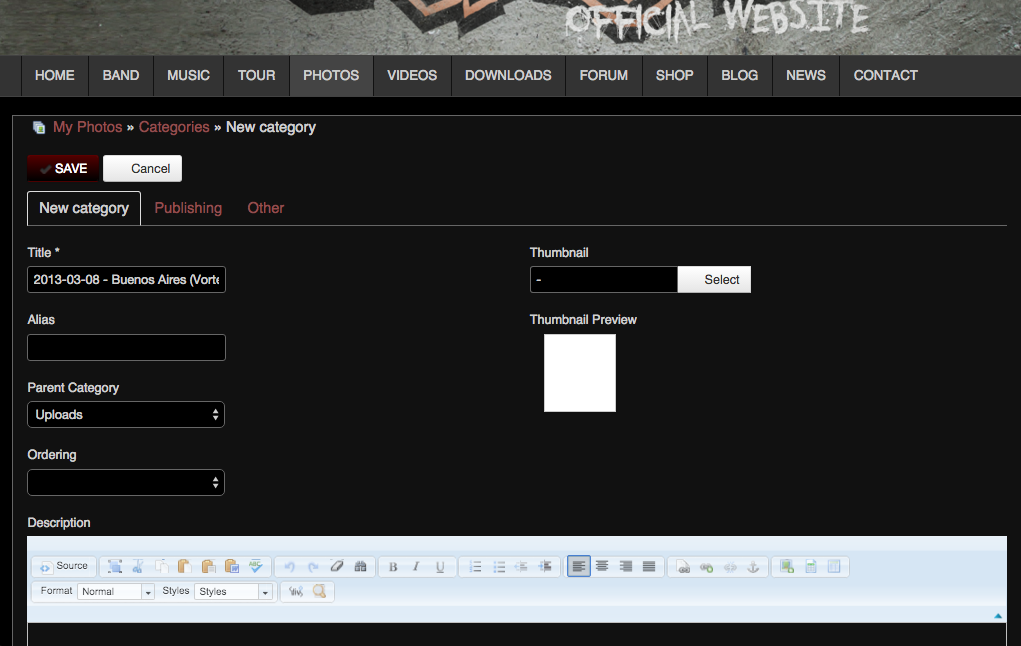 In this example, I'm uploading photos from our show on Vorterix in Buenos Aires in 2013. The correct title in this case would be :
2013-03-08 - Buenos Aires (Vorterix) [ARG]

So, date first, then city, then the name of the venue (or festival) if known, and last the 3 digit ISO country code. You can also add a description if you like.
In this case, I know that the name of the photographer is Guido Adler, so we want to display this information as well, so I click the "Other" tab in the above screenshot and enter the name of the photographer as shown :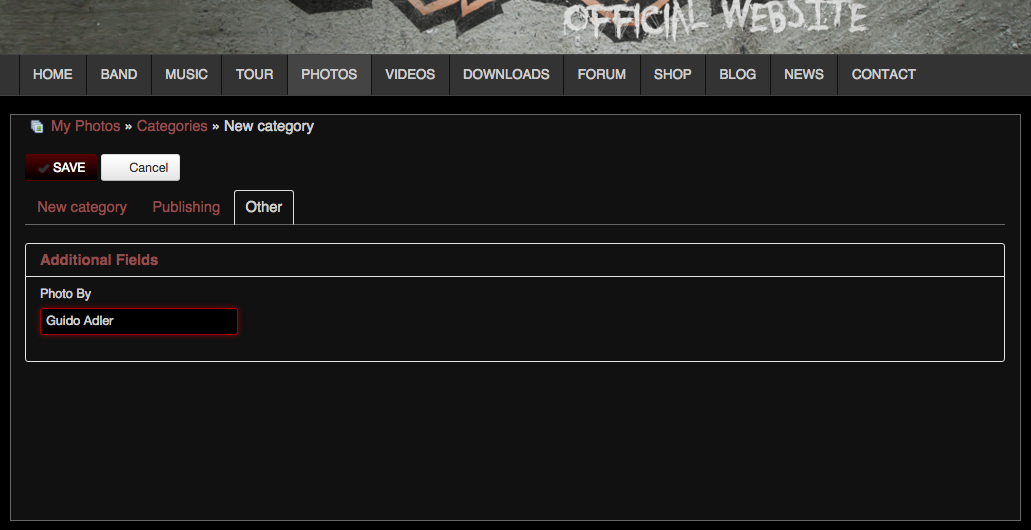 After hitting the "Save" button I'm returned to my list of categories :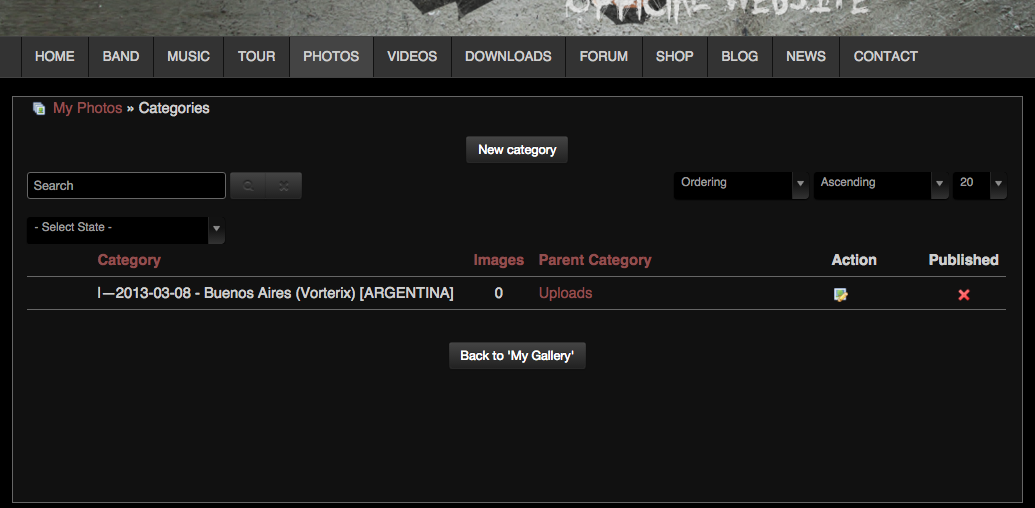 Great success! Now hit "Back to 'My Gallery'", and on the next page hit the "Upload" button.
Once here, I just drag the photos I want to upload into my browser window, but I could also click the big green button to select the photos from my hard drive.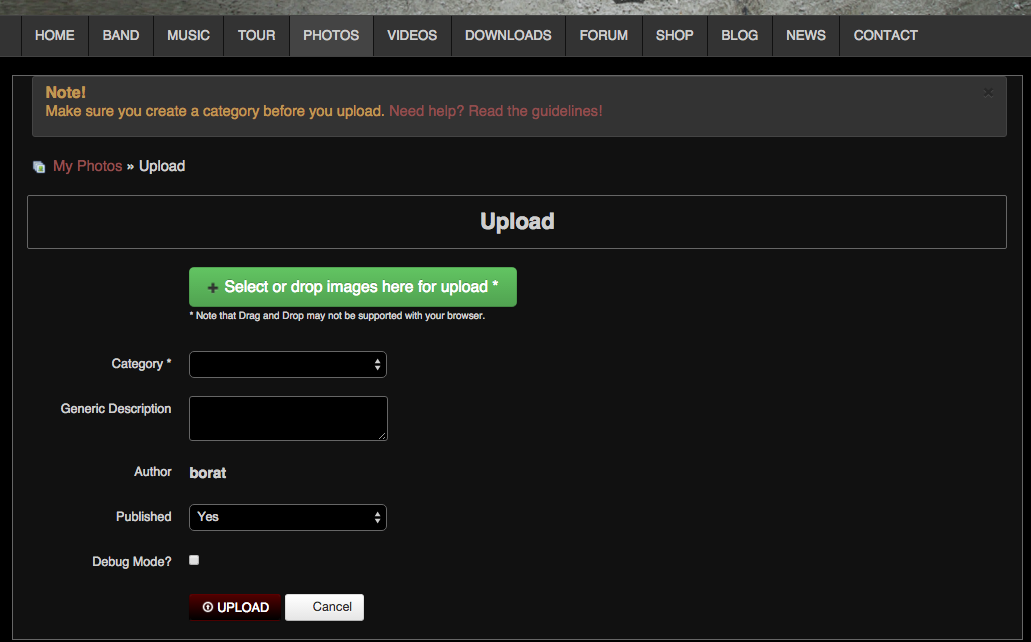 Once the photos are lined up for upload, make sure you select the category that you just created.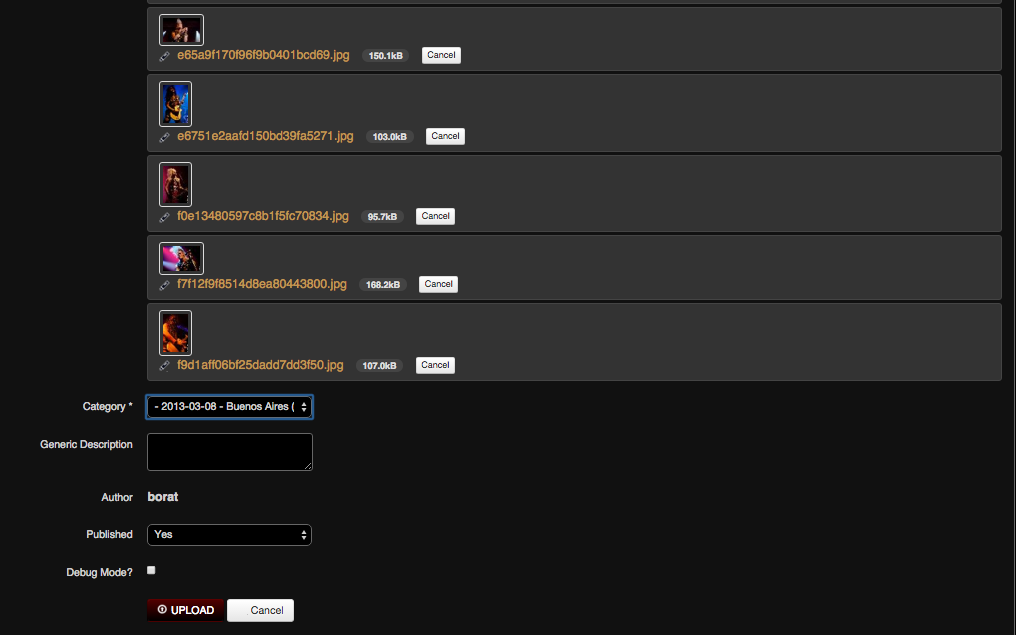 Leave Published as "Yes", you can leave Generec Description blank if you like... and then hit "Upload" and wait for the photos to finish uploading & processing.
Once finished uploading, you will be returned to the "My Photos" page, where you see a nice list of your uploaded photos.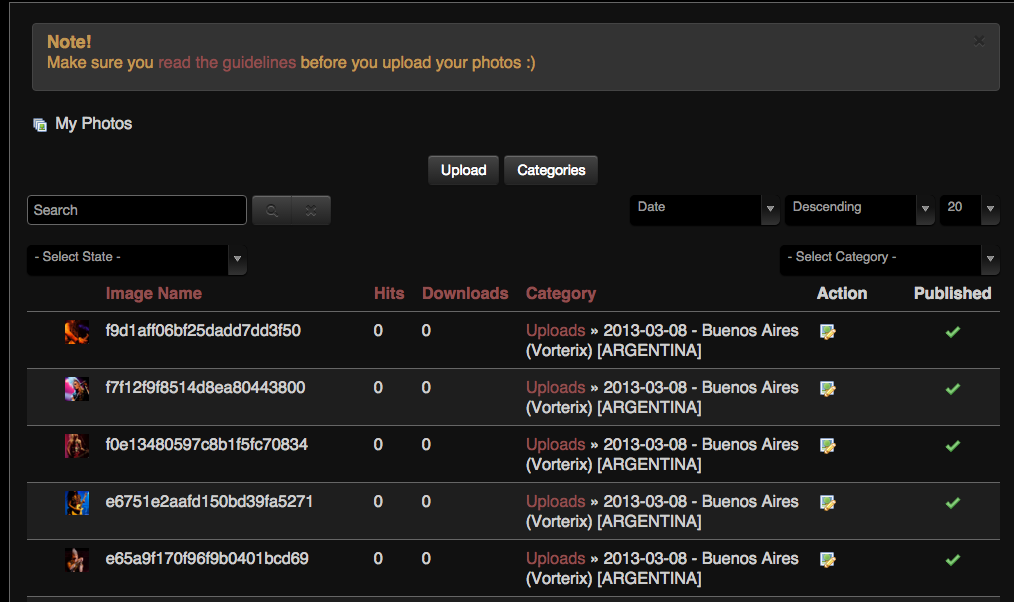 The photos will be visable in the gallery once me or one of my little helpers have manually approved them (for spam reasons).
If you ever run into any problems, please post your question in this forum thread :
http://forum.crashdiet.org/index.php?option=com_kunena&view=category&catid=996&Itemid=683
Cheers!
//LONDON